All Sets SOLD OUT for Christmas!
Due to HUGE demand, our Big Sets & Rectangles Add-on packs have already sold out for Christmas deliveries.
We are now taking orders for February delivery.
Big Play for Big Imaginations
Superspace is the life-sized 'everything toy'. It can be whatever they want it to be.
A modular, magnetic play space designed to let kids' imaginations run free.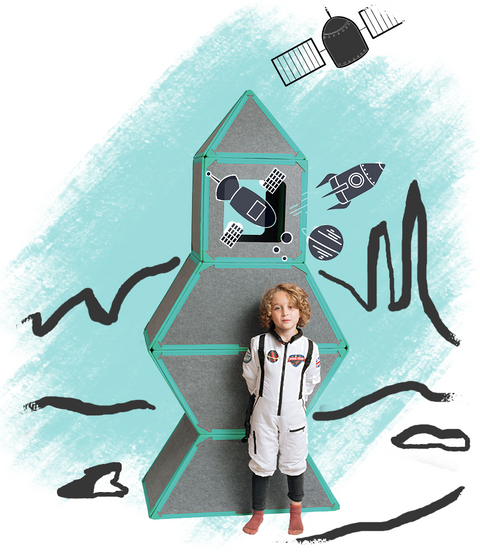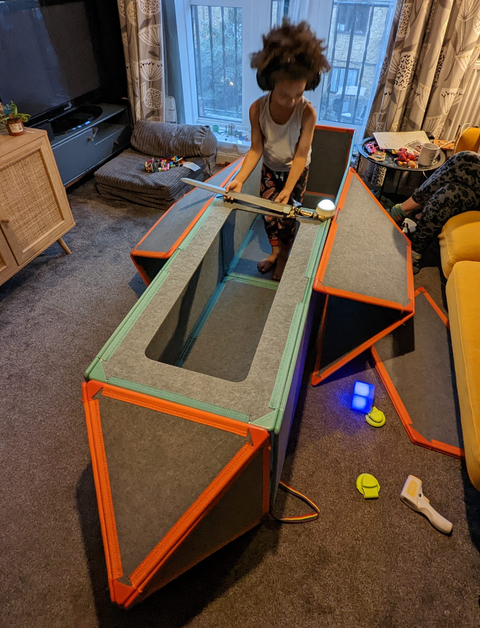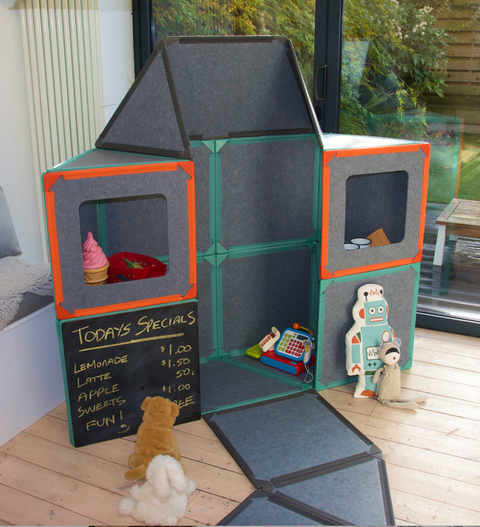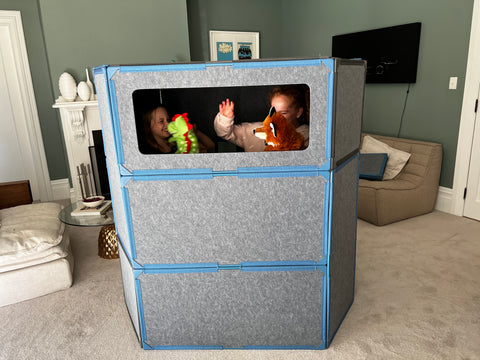 "Children were inspired to tap into their creative and imaginative skills.
The open-ended play the set encourages allowed them to freely explore their own ideas and engage in roleplay."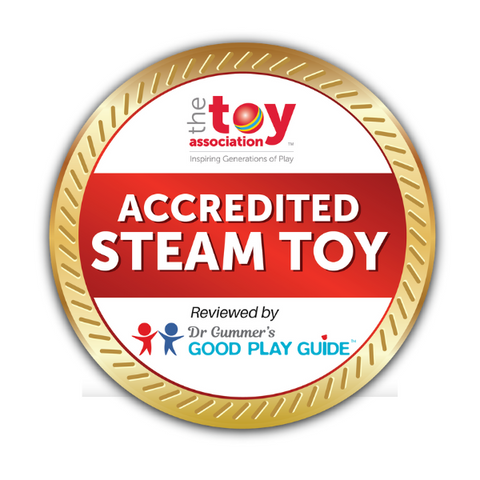 Recycle. Reuse. Build.
Our Superspace panels are made from a really neat sustainable material we call, Eco Felt - made using recycled plastic bottles (130 per set!). They are super durable, easy to clean and won't degrade, ensuring your kids have a lifetime of adventures ahead of them.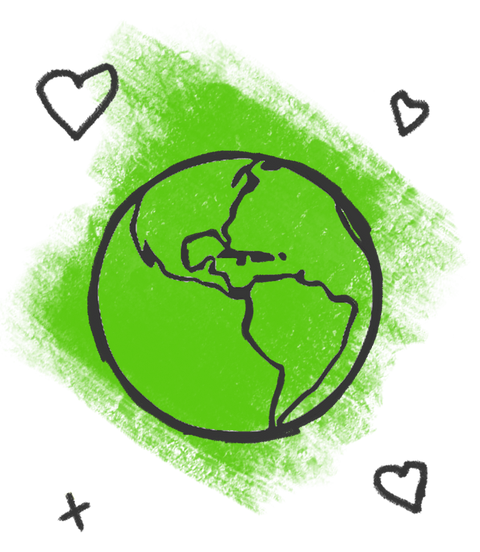 Our Story
As parents ourselves to curious and active kids, we've always struggled to find ways to allow our kids the freedom and space to really explore their imaginations in a way that is creative and self-directed.
We created Superspace to provide an outlet for their imagination. From intergalactic missions to their secret den, kids can now build their own adventures - the only limit is their wild imagination.
Tips & Tricks
Whilst there is no end to the types of adventures you can go on with Superspace, we've compiled some tips and tricks to get your creative juices flowing.
No wrong way to build.
Our Magnetic System auto aligns so there's no wrong way to connect panels.
It's official, we're Good Toy Guide accredited!
Superspace has been given Good Toy accreditation by the Good Play Guide!

Their testers found that Superspace helped promote imagination, strengthened problem-solving skills and encouraged teamwork.